CodeRed Complete EMS
CodeRed EMS Complete sets the industry standard in ePCR Solutions.
CodeRed Complete's full range of capabilities allows for an extremely user-friendly and intuitive interface
shared by all of our integrated systems that comprise CodeRed Complete.
Zero out-of-pocket cost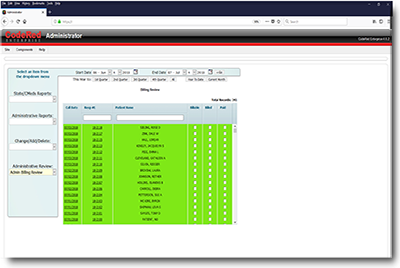 CodeRed Complete is a combination of systems like the Field Unit, used either on-line or remotely based on your needs to gather in-field Patient Care Reports.
EKG Rapid Infuser for ECG monitor integration.
Faxwell Smart for ePCR Faxing.
Smartphone ePCR for easy hand-held device Patient Care data entry
CodeRed Mass Casualty… just in case.
Key Benefits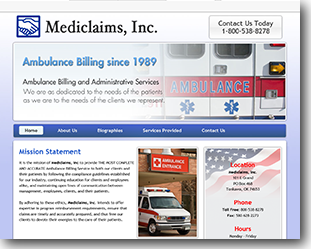 Combine all this with Billing Services, rugged laptops, unbeatable tech
support and a Zero Out-of-Pocket Cost.. you have CodeRed Complete.
The original Symptom-Based NEMSIS 3 Compliant Patient Care Report software for the EMS industry.