CodeRed EMS Field Unit
The Field Unit provides the complete flexibility needed for today's Emergency Service Providers with the ability to
run as a web-based system in applications where internet connectivity is available or as a locally installed
stand-alone system eliminating the need for any connectivity or outside dependencies when creating Patient Care Reports.
NEMSIS 3 Compliant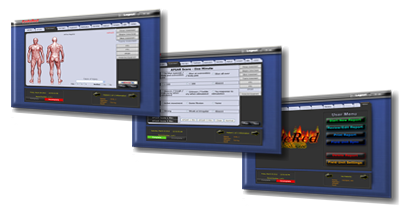 The Field Unit data collection system allows "all" Patient and Billing information to be gathered through an easy to use pen-based interface. Along with it's ability to generate in-field Electronic Patient Care Reports for Hospitals and other receiving facilities, the Field Unit will also synchronize it's custom configuration information from the "CodeRed Administrator" during each data upload.
Key Benefits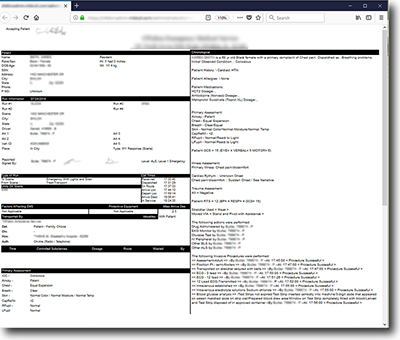 Patient Refusals, Consents, and ABNs can be reviewed, signed, and printed in-field eliminating the need for the usual paper forms. Default field values can be assigned by the CodeRed Administrator which are auto-populated into the Patient Care Report each time a new ePCR is started saving valuable time and getting crews back in service. Hospital Reports may also be faxed directly to the receiving facility eliminating the need to print ePCRs.